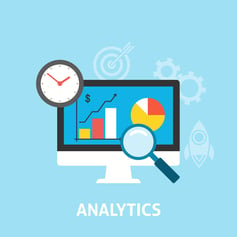 Search engine marketing research is a heck of a lot easier when you have the right tools at your disposal. Help yourself and your team get more from your research by using any (or many) of the following awesome tools:

#1 BuzzSumo
BuzzSumo gives you the chance to search assorted words and key phrases to learn which content types get shared the most across every possible social media option. Filter by date, language, word count, content type, and more.
#2 Wordtracker
This oh-so-nifty search engine marketing research tool provides an astounding 2,000 related searches when you type in a keyword phrase, and that's in addition to competitive data that makes siphoning through the results a heck of a lot easier. Save your keyword lists and find the word you need for every page of your website quickly and easily.
#3 Shared Count
If you desperately need to track your likes, tweets, shares, and other social media activity (and what brand doesn't?), Shared Count is for you. Simply enter your selected URL into the tool and watch it work its magic.
#4 Follerwonk
Follarwonk is a Twitter-specific search engine marketing research tool that streamlines the Twitter bio search, filter, and management process so you connect with the networks that help your brand the most.
#5 Google Review Count
This free tool does more than provide keyword suggestions--it offers the related words you want in many languages across Google, Amazon, Bing, YouTube, and the app store. There's a pro version available for $48 to $88 per month that's got even more juice.
#6 TagBoard
The power of hashtags is what TagBoard is all about. It searches and collects public social media posts mere seconds after they go live to social media platforms such as Twitter (duh) and Facebook so you can review each and every thing about a specific subject quickly and easily.
#7 uberVU via Hootsuite
uberVU via Hootsuite is a social media monitoring gem that also provides analytics services. It finds what you need from social forums, blogs, and various news reels so you obtain the social media info you need
#8 Mention
Knowing what consumers are saying about your brand is easy-peasy with Mention, a tool that lets you create alerts whenever a person or business--you guessed it--mentions your stuff.
#9 Google Keyword Planner
Implementing a short keyword list or URL into this tool equals hundreds of helpful suggestions for related phrases among other important information.
#10 Wordstream Keyword Tool
Negative keywords are just as important! Wordstream Keyword Tool identifies such keywords for your latest PPC campaign.
#11 SumAll
Social media, sales data, and web traffic are combined on SumAll so you can keep up with your revenue and media platform strategies and goals.
#12 Mentia
Your audience wants quality content from you, so why not make the search easier? Mentia does the work for you so scheduling quality content takes considerably less time.
#13: KISSmetrics
Learning what is working great and what is definitely not in regards to your online marketing performance is much more efficient with KISSmetrics.
#14 CanIRank
This tool calculates your ROI score to help you find harmony between your website's keyword value and ranking difficulty. It provides keyword recommendations among other helpful stuff.
#15 Google Analytics
Google Analytics remains the most-coveted tool of its kind on the 'net because of its outstanding ability to track your website's performance over time.
Learn more about search engine marketing research today by contacting Softline Solutions.
Share this: